Vintage 1969 Avant Garde Magazine Picasso's Erotic Gravures Issue 8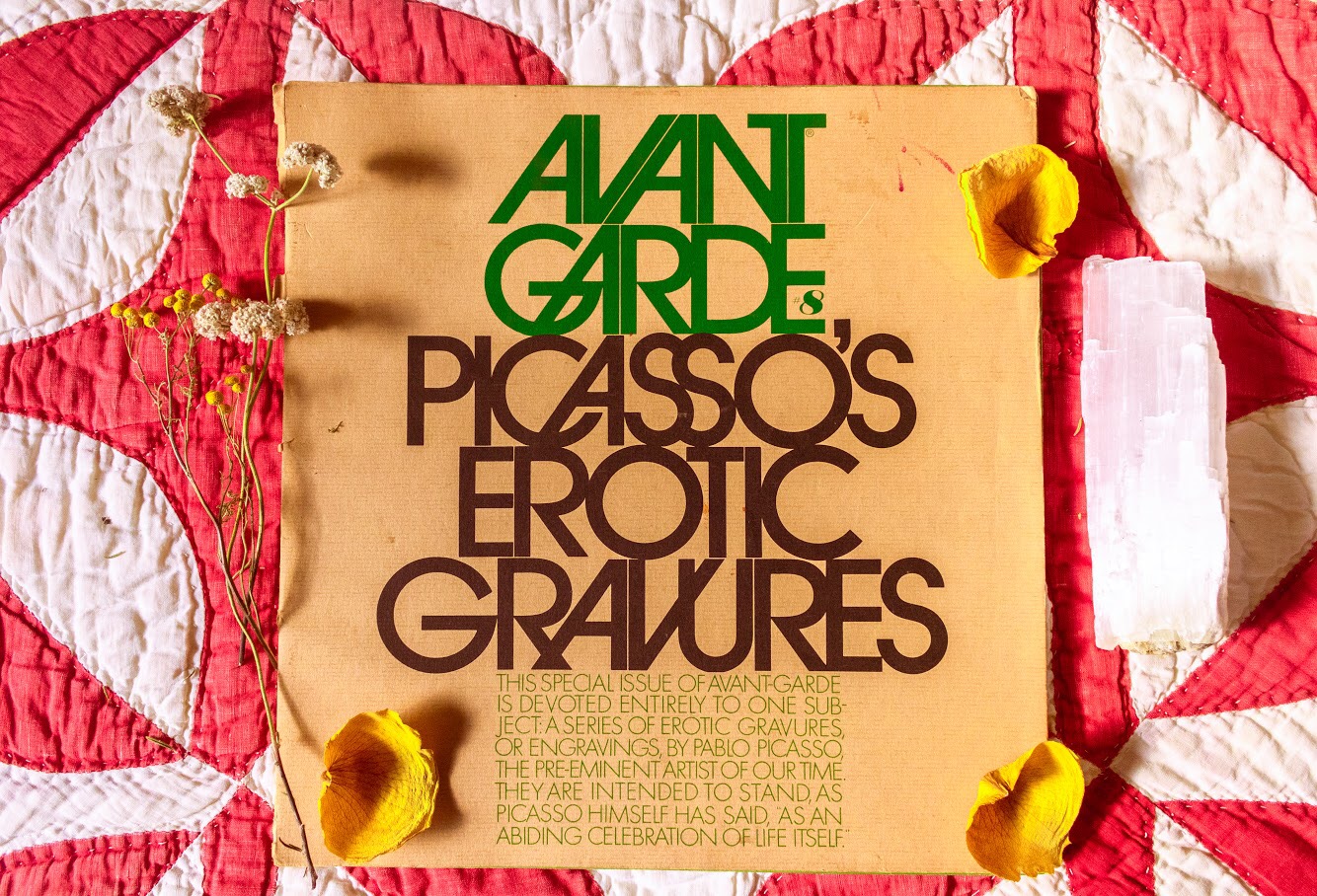 Vintage 1969 Avant Garde Magazine Picasso's Erotic Gravures Issue 8
Avant Garde magazine. Published in NYC in the 60s-70s, this rare and iconic nudie mag celebrates all things perverse and sexual, with some truly insane illustrations!! 🍌

September 1969, issue number 8. Special issue, "Picasso's Erotic Gravures" is devoted entirely to one subject: a series of erotic gravures, or engravings, by Pablo Picasso.

In great vintage condition, minor wear to front cover. All pages in tact.
sold out